With 25 years of experience filming in more than 80 countries, we combine a full suite of renowned creative directors, writers, producers, and cinematographers, to purposefully integrate values and practices around one thing



MADRID

DUBAI


LOS ANGELES

We inject humanity into your message

CONTENT TO UNDERSTAND AND FEEL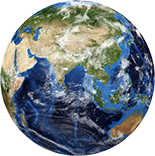 Our work streams on main platforms and channels, taking our projects to mass audiences in 190 countries.
our shows stream in more than
AROUND THINGS THAT MATTER
We invite your brand to partner with charities and humanitarian organizations by executing impactful campaigns that inspire your teams with a compelling vision to embrace.


You are here, we are here.
Let's do this!